Self Paced
Expires December 31, 2023

This is a learning path that focuses on strategies and approaches on how to leverage digital solutions to advance value-based health care, equitable care, and improve digital health literacy.
About this On Demand Training
Digital Integration Strategies for Value-Based Care: Part I-OnDemand
This is a learning path that focuses on strategies and approaches on how to leverage digital solutions to advance value-based health care, equitable care, and improve digital health literacy. This includes using change management methodology, and effectiveness of the overall patient journey. 
Through this learning path, participants are guided through key program components, such as establishing a design framework that prioritizes consideration such as literacy and value, implementing strategies as a population health strategy, understanding barriers and mitigating risks, with access to practices and strategies for effective implementation, adoption, and sustainability of digital health initiatives.

Scope of Learning (Donabedian Model)
•    Structure: Digital solutions
•    Processes: Strategic planning, prioritization, and change management
•    Outcomes: Equitable care and disparity reduction

Why this is important:
Organizations that effectively pinpoint improvement opportunities and implement interventions with precise find the most value their ROIs. By alleviating the ambiguity of integrating digital solutions to support value-based care, this learning path saves organizations costs in planning their digital transitions.
Learning Resources
Four presentations with use cases
Recordings of live sessions
Micro-toolkit
Activity 1: Understand How to Implement Digital Health Strategies: Prioritizing and Defining Value Across Stakeholders
Implementing solutions for digital health programs begins with collecting information about population and community's needs and challenges, and the factors that affect the population's health. Through this learning activity, participants will review key proposition points to secure buy-in, identity clear goals and objectives and plan to go beyond monetary ROI, while understanding differing perspectives and values across stakeholders. 
Key Topics
a.    Defining value across users and stakeholders
b.    Cost savings through prevention
c.    Optimizing transitions
d.    Improved measurement of long-term outcomes
Activity 2: Planning for Digital Health Integration in Value-based Care Strategies
Digital solutions must be fully linked to quality-of-care initiatives. Specifically, digitizing functionality means ensuring organizations are not widening the disparity gap that already exists. During this learning activity, participants will learn strategies of how organizations can leverage solutions to meet the needs across populations while considering diversity, equity, inclusion, and digital literacy. 
Key Topics
a.    Securing buy-in
b.    Diversity, Equity, and Inclusion across populations
c.    Digital literacy considerations
d.    Planning to deliver value
e.    Linking digital strategy to Quality
Activity 3: Implementing Digital Health as a Health Equity and Population Health Strategy 
Many organizations are doing good work but it's not penetrating the communities they want to serve. Organizations must understand specific population needs, empower communities and patients to be activists of their own health while advancing systems to create an environment of trust. During this learning activity we'll examine how organizations can connect with women, pediatrics, underserved and LGBTQ+ communities and how to design solutions that achieve patients' personal goals while achieving the best possible outcomes with available resources. 

Key Topics
a.    Women's Health
b.    Pediatric and mental health
c.    Social and structures determinants
d.    LGBTQ+
Activity 4: Addressing Digital Integration Barriers and Risks 
Establishing a roadmap and using change management concepts helps organizations effectively infuse digital platforms across functional teams and clinical/operational workflows. This learning activity will examine insights and tactics on what barriers to expect, and strategies on how to overcome risks while organizations are securing adoption, scalability, and sustainability plans. 

Key Topics
a.    Digital Implementation Barriers
b.    Payers and providers communication and strategies
c.    Leveraging change management 
d.    Clinical workflow integration 
e.    IT and digital adoption and roadmap
Activity 5: Micro-Toolkit 
The best way to ensure organizations commit to leveraging digital health as a strategy to advancing value-based care and build sustainable interventions is to plan for sustainability from the start and understanding key program design considerations, such as digital literacy, effective use cases or interventions for digital health and implementation considerations. 

Toolkit includes components as follows:
a.    Funding Sustainability planning
b.    AHRQ Toolkit on Health Literacy
c.    eHealth interventions 
d.    Digital Health Literacy and eHealth Literacy
e.    Implementation considerations
What You Will Learn
After completing this learning path, participants will be able to:
 Recognize opportunities/ use cases for using digital solutions in value-based care.
 Assess strengths and limitations of digital solutions.
 Define the scope "value, equity, and inclusion" and what it looks like in digital health. 
 Adopt strategies methodologies to engage underserved or vulnerable populations (e.g., women's health, pediatrics, and LGBTQ+ community).
 Plan digital integrations to improve digital literacy and reduce disparities.
 Improve quality by using tools and best practices to integrate digital health.
Who Should Attend
•    Employers and Purchasers 
•    Payers and Health Plans
•    Health Providers
•    Decision-Makers
•    Mid-Level Management
Faculty
Lead Faculty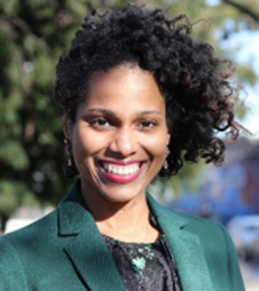 Vanessa Guzman, MS
Vanessa Guzman is an expert in population health strategies, including patient and physician engagement strategies, clinical reporting, health IT and quality management models, and CEO at SmartRise Health. With almost 15 years of industry experience, she works closely with health systems, Accountable Care Organizations (ACOs), technology, and SDOH partners to collaborate in implementing data-driven tools, clinical infrastructures, and community partnerships to promote wellness and improve patient health outcomes. 

Vanessa served as the Associate Vice President at the Montefiore Health System, a top performing ACO in the country, overseeing physician partnerships, population health and quality improvement, and health information technology.  
 
Guest Speakers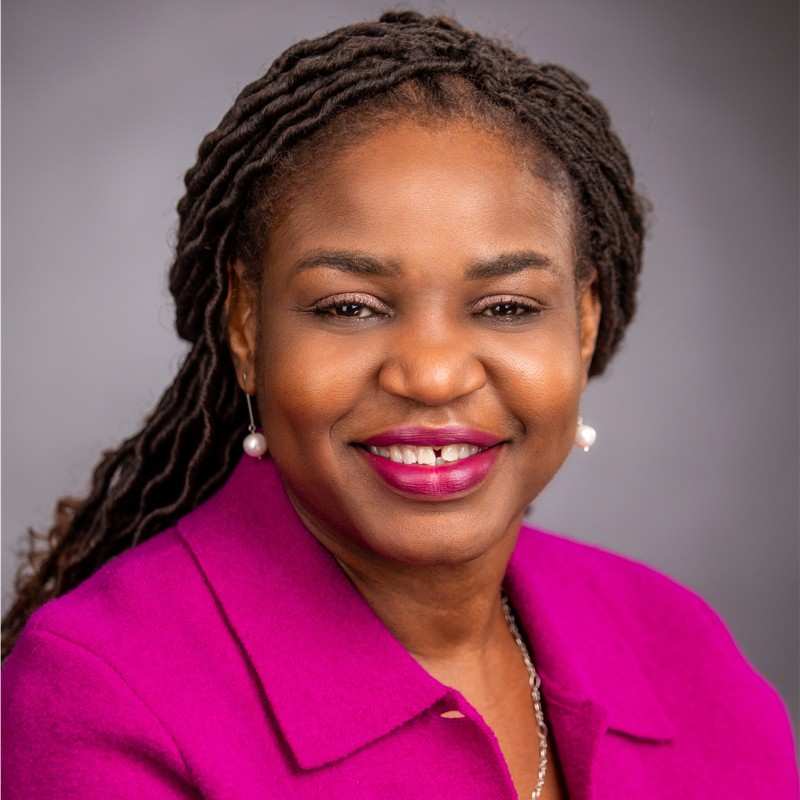 Nwando Anyaoku, MD, MPH, MBA
Dr. Nwando Anyaoku is a physician executive, speaker, coach and consultant based in Seattle Washington. A pediatrician by training, she serves as the Chief Health Equity Officer for Providence Swedish Health Services. In this capacity, she works with clinical and community leaders to advance equity in healthcare, and culturally competent care delivery. She is also a great advocate for protecting and elevating health equity through technology and digital innovation. Dr. Anyaoku is committed to leadership development and supporting physicians and executives on their leadership journey. She has several years of experience as a mentor and coach to executives, especially diverse leaders, and is a much sought-after speaker and executive coach.
     

Maris Harmon, M.Ed.
Maris is a re-imagination guide, a DEI educator and consultant, and a worker in the movement for health equity. After completing her master's in education at Penn, Maris worked as a high school humanities educator, focusing her curriculum on identifying hegemonies and building movements. After her school shut down, Maris transitioned to working for SmartRise and opening her own businesses, Other Ways of Being and Emergent Change DEI. She is passionate about meaningful change work that grasps at the root of the issue, identifying work to be done both at the individual and collective levels.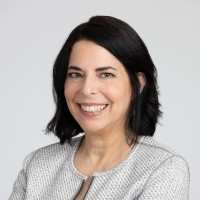 Ruth Harmon, MBA, PMP
Ruth Harmon is the Vice President, Strategy and Operations at SmartRise Health, LLC and has over fifteen years' experience leading large-scale projects that enables improvements in healthcare delivery through information technology. As technology evolves, emerging trends in data and information integrate with new public policy mandates, laying the foundation for change in how medical information is owned, distributed, and managed. My experience is centered around leading innovation that supports that change. I now oversee more than 50 projects advancing population health, including remote patient monitoring, messaging and Epic EHR implementation.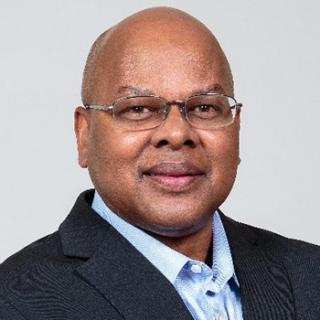 Abner Mason
Abner Mason is the founder and CEO of SameSky Health, a cultural experience company that forms meaningful relationships to bring people to health. He has spent decades working to reduce barriers to care, faced by underserved people nationally and internationally; from the federal to the local level. He currently sits on the Boards of Manifest MedEx and the California Black Health Network and is a member of United States of Care's Founders Council, the American Medical Association's External Equity and Innovation Advisory Group, the HIMSS' Social Determinants of Health Committee and the Medicaid Innovation Collaborative's advisory board. Mason is the founder of HealthTech 4 Medicaid.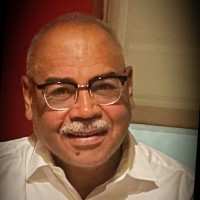 Ronald Wyatt, MD
Dr. Ronald Wyatt is an internationally known patient safety expert and health equity champion. He was previously Chief Quality Officer at Cook County Health and the Hamad Medical Corporation, as well as Medical Director of the Hamad Health Quality Institute. While at The Joint Commission, Dr. Wyatt co-chaired the first health equity leadership forum and he has contributed to multiple publications on Health Equity, racial bias and implicit bias. Dr. Wyatt has been name a top 50 patient safety expert, by Becker's, on three occasions. He is Merck Fellow at the Institute for Healthcare Improvement in Boston, Massachusetts and achieved lean six-sigma green belt certification as well as completing training as a primary care coach and change agent. Dr. Wyatt is a Credentialed Course Instructor at the University of Alabama at Birmingham School of Health Professions in the Department of Health Services Administration. He is Physician Champion for Equity and Quality with More Inclusive Healthcare.



Mallory Yung, MPH
Mallory Yung, MPH is a Senior Analyst at the Health Equity Alliance under The Health Management Academy (THMA). Launched in 2021, the Health Equity Alliance is a cooperative, research-backed initiative founded by the nation's leading health systems partnering to accelerate progress towards equitable patient care. THMA partners with leading health systems (integrated delivery systems with $2B+ operating revenue) across the country to collectively address healthcare's biggest challenges and opportunities. Prior to her role at THMA, Mallory focused on quality improvement and health equity research to support pharmaceutical manufacturer clients at Avalere Health. She has an MPH in Public Health Policy and Management from New York University School of Global Public Health.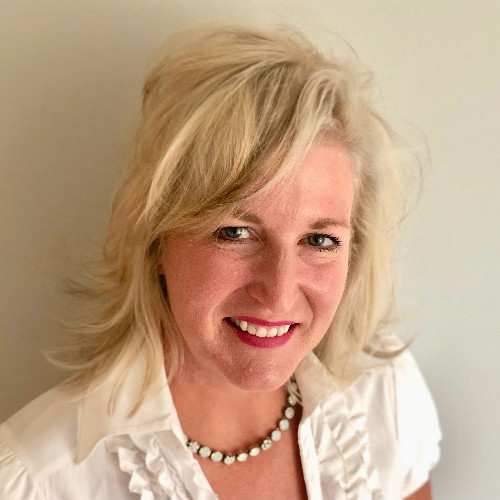 Cathy Zaremba
Cathy Zaremba is the Director of Product Marketing at BrightInsight. In this role, Cathy leads operations at the intersection of strategy, healthcare technology, and product marketing. With over 20 years' experience in product strategy and implementation, Cathy has lead a variety of solutions for digital health, data analytics, population health, and patient engagement. Her expertise spans several market segments, including provider organizations, ACOs, commercial payers, and pharma companies.
 
Staff Champion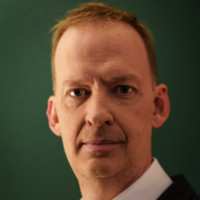 Ben Hamlin, DrPH
Dr. Hamlin leads NCQA's digital measurement strategy and efforts at digital transformation, leveraging his substantial expertise in the intersection of clinical care and application of digital standards in advancing a strategic vision of building an innovative health IT ecosystem within NCQA oriented to increasing opportunities to improve the quality of healthcare. He is a nationally recognized leader in transformative quality strategies and the principal architect of the HEDIS electronic clinical data system (ECDS) quality measure reporting protocol (www.ncqa.org/ecds). A specialist in Clinical Quality Language (CQL) and Fast Healthcare Interoperability Resource (FHIR) standards, he is also responsible for identifying and prioritizing new opportunities for quality measurement that could have high impact on healthcare quality by leveraging his broad expertise to transform legacy products into dynamic new applications.
Continuing Education
This course grants 4.0 Continuing Education Unit (CEU) points for PCMH Certified Content Experts.  
Disclosure of Relevant Financial Relationships
The National Committee for Quality Assurance (NCQA) endorses the Standards of the Accreditation Council for Continuing Medical Education which specify that sponsors of continuing medical education activities and presenters at and planners for these activities disclose any relevant financial relationships either party might have with commercial companies whose products or services are discussed in educational presentations.
For sponsors, relevant financial relationships include large research grants, institutional agreements for joint initiatives, substantial gifts, or other relationships that benefit the institution.  For presenters or planning committee members, relevant financial relationships include the receipt of research grants from a commercial company, consultancies, honoraria, travel, or other benefits, or having a self-managed equity interest in a company; or having an immediate family member or partner with such a relationship.
Disclosure of a relationship is not intended to suggest or condone bias in any presentation but is made to provide participants with information that might be of potential importance to their evaluation of a presentation.
Relevant financial relationships exist with the following companies/organizations:
Faculty:
Vanessa Guzman:  None
Abner Mason:       None
Nwando Anyaoku: None
Cathy Zaremba:   None
Maris Harmon:     None
Mallory Yung:       None
Ronald Wyatt:     None
Ruth Harmon:     None

Additional Planning Committee Member:
Vincent Pereira: None


This program was developed in part by NCQA staff.
This program received no commercial support.
* Please note – You must attend the entire program to be eligible for total number of contact hours.
Here is the course outline:
4. Participant Attestation
Completion
The following certificates are awarded when the course is completed:
| | |
| --- | --- |
| | Certificate of Attendance |
| | CCE Other Certificate |